Welcome to Craft Critter
Have you ever wanted to create a custom latch hook rug of your grandkids? Have you ever wished that you could have that picture you took of the beautiful sunset on your wall in latch hook form? Have you ever been frustrated at the limited choices in latch hook projects on the shelf at the store?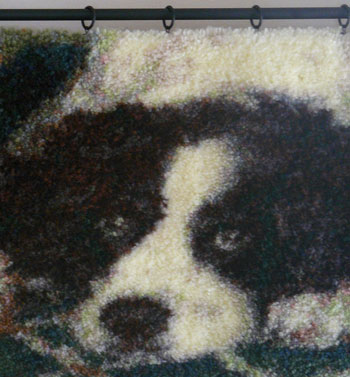 Well, now you can take a picture of your favorite lighthouse, and turn it into a latch hook without paying someone to design it for you.
The unique set of programs here at Craft Critter can take your digital picture, drawing, or scan, and turn it into a latch hook project. You can send different pictures and see how they would look as a latch hook from the comfort of your home. No software to buy or install. Give it a try!
Simply upload a jpg file, then choose your project size and number of colors to see what it would look like as a latch hook project. Use the [browse] button to choose a file, then choose [Send File] to see all of the options and create your latch hook project.