About Craft Critter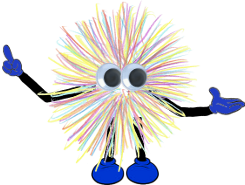 We started out, like anyone that enjoys latch hook projects, by purchasing off-the-shelf latch hook kits. But, we wanted more. We wanted to latch hook a specific lighthouse. We wanted to latch hook our grandson. We wanted real choices.
The custom latch hook programs used here (originally on leftsource.com) are the result of desiring to turn a picture into a latch hook project. The site was first available to the public in 2003 as a hobby site. Since then, we've incorporated a number of suggestions and requests from users of the sites. The Craft Critter site is the result of user requests to enable the ordering of full latch hook kits, without the hassle of obtaining your yarn and supplies elsewhere. Now you can upload your picture, choose your project options, place your order, and your custom project is almost as easy to order as an off-the-shelf project.
Future plans include attempting to adapt the programs for cross stitch projects. For past changes to the site, see the News web page.
We would like to showcase pictures of finished projects on our examples page, for those of you that would be willing to provide pictures of them. Please e-mail a picture of your project, so we can show examples for others. (Please see the Contact link.)